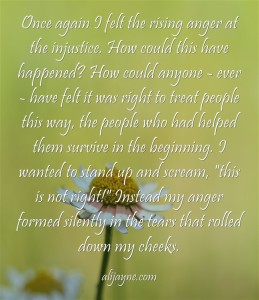 Saturday I participated in an Early Child Development Conference workshop entitled "The Blanket Exercise".
This was an interactive workshop about the history of First Nations people in Canada, with particular emphasis on First Nations people in BC.
There were many First Nations participants, one First Nations facilitator, and several First Nations elders from the local band.
Most of the people present had been a part of Continue reading The Blanket Exercise→