Snowshoeing is the Bomb!!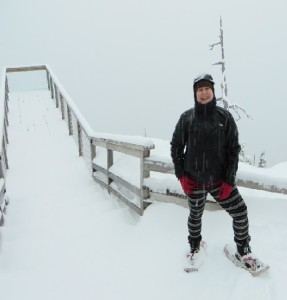 I love firsts!
That heart-racing exhilaration of doing something – anything – for the first time in your life.
(Or for the first time with someone new….like the first time he (or she) brushes your fingertips with his own, or entwines his fingers with yours, or that first kiss, or the first whispered confession of love…oh so exhilarating!)
A few weeks ago, I snowshoed for the first time – and – IT. WAS. AWESOME!!
Best weekend of the year so far! Definitely the one to beat! Continue reading My First Snowshoeing Adventure!→