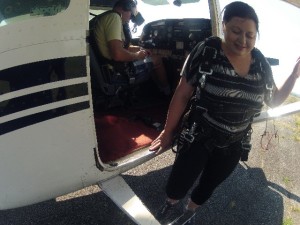 This past weekend I completed my first ever Tandem Sky Dive!
I'm not going to lie and say it was the most amazing experience of my life – although it was one of them – because it was also completely terrifying!
There were parts that I loved and didn't love equally!
Still, I'm pretty proud that I put my feet outside of the plane and allowed my body to be propelled from the vessel into the air with nothing but faith Continue reading My First Tandem Skydive!→